Explore our charity printing services
Don't just take our word for it...

"Charity Resource are an excellent company; I have used them for many years. They are very friendly and helpful and have great products."
– St Vincent de Paul Society

"We have been using Charity Resource to provide our Gift Aid documentation for some time now. We have found them to be helpful and efficient and wouldn't hesitate to recommend them."
– Hospices of Hope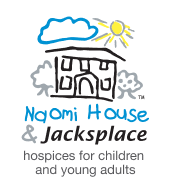 "I have had dealings with Charity Resource for the past year. During that time, I have found them to be very friendly, helpful and professional. They contact me regularly to make sure that all of our print requirements are met."
– Naomi House & Jacksplace

"We have recently used Charity Resources to print a new batch of Gift Aid declarations and found them to be professional, responsive and quick in the turnaround of our order."
– Prospect Hospice

"We have been using Charity Resource since the beginning of claiming Gift Aid, which is at least 10 years and they have always been very helpful, professional and provided an excellent service."
– The Mary Stevens Hospice
Want To Find Out More?
Lets talk. Contact us via email or telephone, and we will get back to you straight away!